Over 40 specialist producers currently attend the market throughout the month – the majority grow or rear what they sell.
Click on the product categories below to view the producers.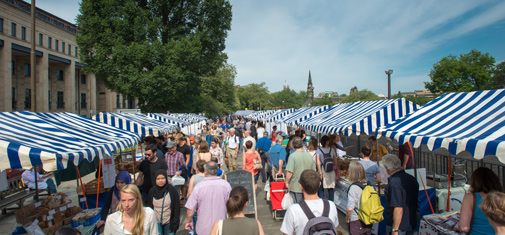 Producers
You can expect to find specialities such as venison and water buffalo as well as organic beef, chicken, lamb and pork. Other types of produce include fish (lobster in season), free-range eggs, cheese, seasonal fruit & vegetables, honey, chillies and plants. In addition you'll find producers who bake and prepare their own farm products. Guest producers provide specialities including organic beer, liqueurs, bread, chocolates and chutney. You'll find a selection of hot food and fresh coffee.